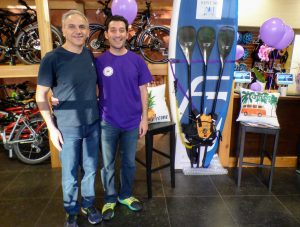 Our Team
Yes cycle was founded in 2011 by two bike lovers Iraj and Fabio.  Our experienced team is passionate about bikes and is professionally trained to deliver a high standard level of service.  Most of our staff have been with us for more than 3 years, and unlike our competitors, we do not partake in seasonal layoffs. The team is trained to manage the store as a team, therefore learning valuable skills of leadership, mechanical, marketing, customer service, and business operations.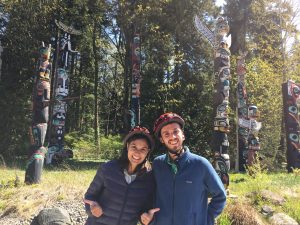 Our Tour Guides
Yes Cycle Tour guides are passionate about Vancouver.  They are looking forward to sharing their knowledge about our Beautiful city to make your Tour the most interesting and enjoyable possible. All our guides all have their First Aid certificate.
Mateo
Since moving to Vancouver four years ago from Barcelona, Mateo has combined his undergraduate studies at Simon Fraser University with an athletic collegiate career in Track and Field. He is passionate about all things travel related and enjoys meeting people from different backgrounds and cultures. This is why he is not only excited to deliver an amazing tour for you! Aside from running at a competitive level, Mateo spends his free time playing guitar, photographing cool Vancouver sites, hiking.
Sofia
Sofia is a Mexican French Canadian that loves spending her days sharing the best bits of Vancouver with travelers while working as a guide. As far as hotspots go, the artsy Grandville Island has claimed her heart. She also enjoys outdoor sports, it doesn't matter if it is a hike to the top of Garibaldi mountain or a ride along Stanley Park seawall. Discovering new places, meeting new people and living exiting adventures every day is what she loves the must of being a guide. Don't hesitate to ask her for cool local artisan shops around Grandville Island or places to take amazing shots in Stanley Park!
5-Star Reviews
We offer our clients exclusive added values at the best price that differentiate us in the marketplace. Yes Cycle is Vancouver's Bike and Ski Rental industry's best, for less! That's our promise to you. Read our reviews below by clicking on each logo: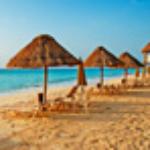 Few shops swoon me into writing a review. This is one of them. Thank you for providing a quality tandem bike at a very fair price in a very convenient location — complete with gears, water bottle holder, lock, and helmets! Having such an easy and quick rental process! Being so responsive and going above and beyond…

This is the place to rent bikes if you want to ride around the park. This place is staffed by friendly, knowledgeable bike enthusiasts. Bikes are quality and the helmets are free for rent. Highly recommended. Bonus is they are very close to Stanley and a short ride to Granville.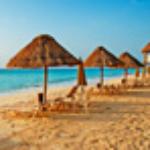 Good service, good bikes, fair prices, and awesome location right next to Stanley Park. Not to mention the free parking on premise. Highly recommended. We spent a very nice afternoon exploring Vancouver
Our Partners:
Yes Cycle is a proud member of  Tourism Vancouver all year round. We also work very closely with hotels and restaurants in Vancouver. Our guests are referred by professionals from the Tourism Industry.
We also partner with Grouse Mountain and Cypress Mountain in Winter to offer Ski packages from Vancouver.