Our Team
Yes cycle was founded in 2011 by two bike lovers.  Our experienced team is passionate about bikes and is professionally trained to deliver a high standard level of service.  Most of our staff have been with us for more than 3 years, and unlike our competitors, we do not partake in seasonal layoffs. The team is trained to manage the store as a team, therefore learning valuable skills of leadership, mechanical, marketing, customer service, and business operations.

5-Star Reviews
We offer our clients exclusive added values at the best price that differentiate us in the marketplace. Yes Cycle is Vancouver's Bike and Ski Rental industry's best, for less! That's our promise to you. Read our reviews below by clicking on each logo: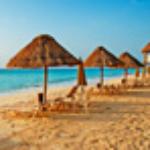 Few shops swoon me into writing a review. This is one of them. Thank you for providing a quality tandem bike at a very fair price in a very convenient location — complete with gears, water bottle holder, lock, and helmets! Having such an easy and quick rental process! Being so responsive and going above and beyond…

This is the place to rent bikes if you want to ride around the park. This place is staffed by friendly, knowledgeable bike enthusiasts. Bikes are quality and the helmets are free for rent. Highly recommended. Bonus is they are very close to Stanley and a short ride to Granville.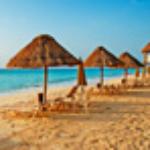 Good service, good bikes, fair prices, and awesome location right next to Stanley Park. Not to mention the free parking on premise. Highly recommended. We spent a very nice afternoon exploring Vancouver
Our Partners:
Yes Cycle is a proud member of  Tourism Vancouver all year round. We also work very closely with hotels and restaurants in Vancouver. Our guests are referred by professionals from the Tourism Industry.
We also partner with Grouse Mountain and Cypress Mountain in Winter to offer Ski packages from Vancouver.